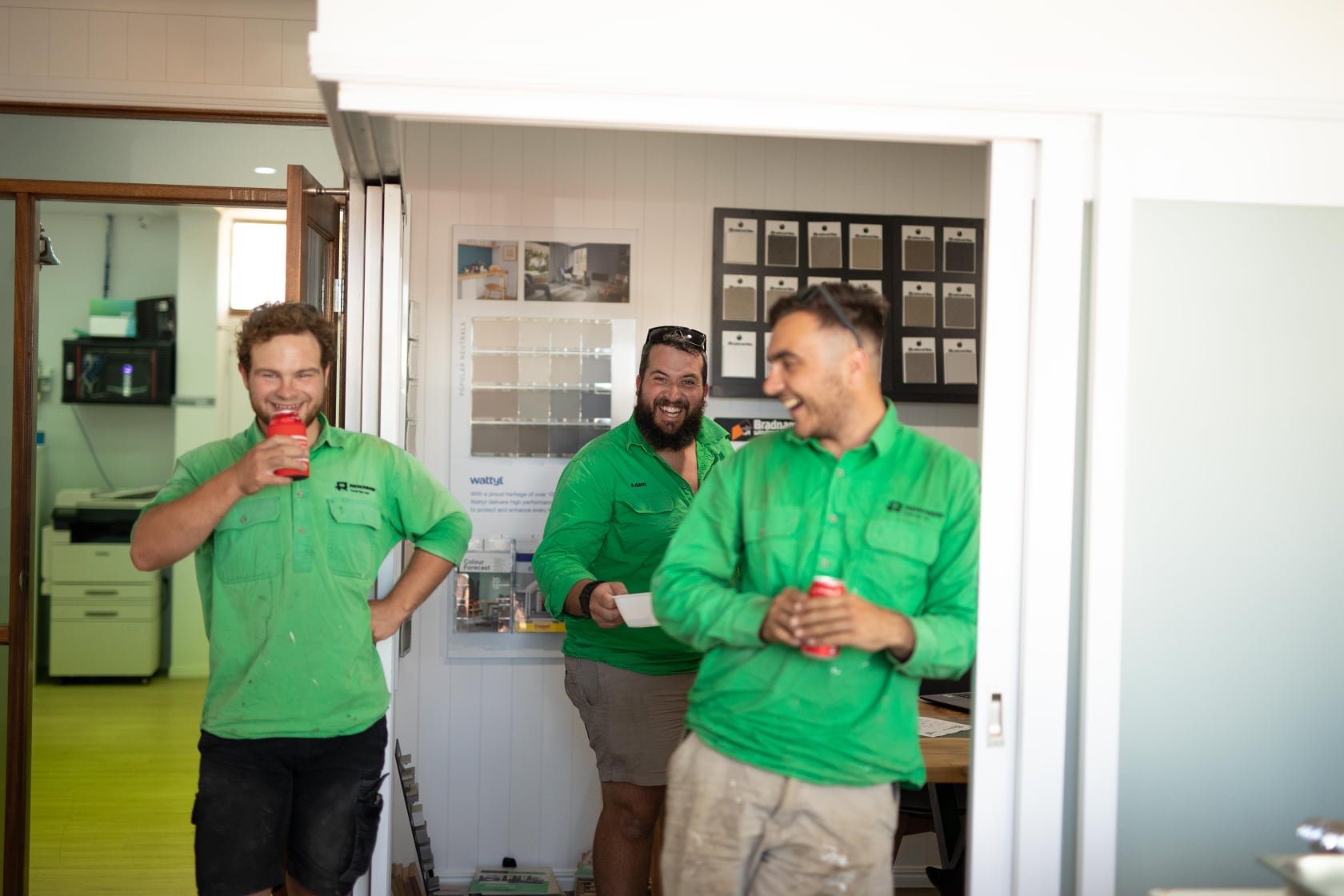 As a business owner you would know; time is money and there is never enough of it!
Starting your own building company means completing jobs as they come in, finding new clients, keep your accounts in order and make sure your business runs smoothly. All this while keeping your customers happy and trying to find the time get 'off the tools' to grow your business is a task seemingly impossible on your own.
One of the biggest reasons new building companies fold in the first few years is because builders are trying so hard to do it all themselves while also trying to scale.
So, what's the solutions to the problem? How do you get off the tools in the first place?
Phase 1: Hire employees to free up your time
It's easy as a new business owner to fall into the trap of thinking that you cannot afford to hire any help. You have just taken a big risk starting a company and have put in a great chunk of capital towards this new endeavour, it's understandable paying someone else might be the last thing on your mind.
Sadly, the most likely outcome from this mindset is you ending up exhausted, and still stuck in the same spot. Instead, you need to hire good people and start delegating some of the work. This will provide you the opportunity to chase up and potentially win more work. You need to create a formidable team of trades to complete the work while you're busy chasing more work, organising material and handling invoicing.
Pretty soon you will realise that by removing yourself from site and off the tools, you will free up time to actually scale your business. However, this is only the first step in growing your building company.
Phase 2: Getting off site and into the office
The second step in getting "off the tools" and growing your company means streamlining your process even further. You do this by utilising the right software systems to manage inventory,  equipment, pricing arrangements with suppliers, and more.
There are many good software companies out on the market nowadays and you need to make sure you are utilising a reliable system to get as many accurate quotes out as possible. The higher number of quotes, the more work you'll get – it's as simple as that!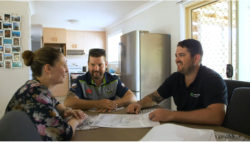 If you know the residential building industry at all, you'll already know that underpricing/overpricing is rife – not for any reason other than poor quoting systems. The long-term effect of underpricing is an unprofitable business, the effect of overpricing is your clients eventually work out that they paid too much – which leads to an unprofitable business.
So, now when we have given you two of the most important steps in getting off the tools and growing your business, are you ready to take the leap, or are you still finding it a bit overwhelming? After all, you're a builder first and foremost and still learning to become a business owner.
Don't worry, you don't have to navigate owning and growing a new business on your own – you can become part of Renovare and be able to avoid the common, costly mistakes startup business owners often make and instead generate long-term earning potential.
Why owning a Renovare Franchise is the better option
As a builder, if you own a home renovation franchise you will be adopting a proven business model and reputable brand that sells to targeted consumers. You'll be part of a wider business group and have the pleasure to collaborate with successful renovation business owners.
The guidance
If you're a first-time business owner, owning a renovation franchise will give you the opportunity to ask for advice and guidance from other franchisees. This means that you won't go through the ups and downs of running a building business alone.
The software
Renovare uses the latest software available on the market to manage Estimating, Quoting, Time management and Customer management. Coming on board as a franchise owner, you will get the proper training to be able to utilise that software in the most efficient way for your business growth.
The cost savings
It's not uncommon for software companies nowadays to sell their product along with a training package, which means a heavier price tag when purchasing without Renovare's long-standing relationships with these software companies. Hence, joining a franchise is a cost saver; you get the best software for a better price than you would be getting for your own company, plus you get all the training required.
Starting your own business, you will spend a similar amount of money initially but without having the same resources to monitor how well you spend it or if you spend it in the right place and in the right way.
Still not convinced? Watch our video testimonial:
Starting a Renovare franchise – Renovare Toowoomba
What are you waiting for?
We are currently welcoming new and experienced builders to join the ranks of Renovare franchisees.
Contact us today and we'll help you to finally become your own boss with a Renovare building franchise. Call Jeff on 1300 049 516 or email info@renovare.com.au
For all common questions about starting a renovation franchise read through our Frequently Asked Questions.